Premier Ear, Nose, and Throat Doctors in Phoenix, Arizona
The Enticare Surgical Team is comprised of highly specialized surgeons treating patients with diseases of the nose, paranasal sinuses and complex head and neck. Whether you have hearing problems, allergies, dizziness, sinus infections, snoring or any other ear, nose, and throat related issue, we can help. We understand that the healthcare setting can be intimidating; therefore, we work as a team to make our patients feel comfortable. Whether if it is for prior authorizations or scheduling surgery.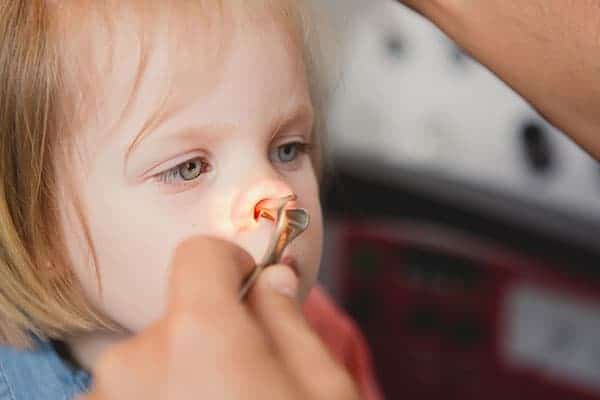 Our Mission
We are constantly striving to provide the best patient experience in the most empathetic way while being as cost-effective as possible.
Our Support Staff:
In addition, we have an incredible team of support staff members from our medical assistants, front office team, ancillary departments, surgical scheduling, and billing team. Without everyone working together we would not serve our local communities!!
Frequently Asked Questions
What is a Nurse Practitioner?
Nurse practitioners (NPs) are registered professional nurses who are prepared, through advanced graduate education and clinical training, to provide a wide range of healthcare services, including the diagnosis and management of common, as well as complex, medical conditions to individuals of all ages.
A NP can serve as a patient's primary care provider, is qualified to most post-operative patients, and can write prescriptions.
What is a Physician Assistant?
Physician assistant, also known as PAs, studied under the medical model and practice medicine under the direction of physicians and surgeons. They are formally trained to examine patients, diagnose injuries and illnesses, and provide treatment including writing prescriptions.
Do I always need to see the surgeon?
That depends! If you prefer to see a surgeon or another physician referred you to our office, Enticare makes every effort to get you in with a surgeon as quickly as possible. We even have Saturday appointments for new patients! However, if you want to get in quickly for a sinus infection, something routine, etc., you may also see the NP or P.A.-C who will consult with a surgeon on your case if additional follow up is needed.
If I'm paying to see a Specialist, then am I going to see the Surgeon?
In most cases your co-payment to come to our office may be slightly higher than your Family Practice co-payment; however, your insurance and what you may be responsible for paying is dependent upon which provider you see. The office fee schedule for a surgeon is higher than that of the NP or P.A.-C, based solely off the Insurance Contracts. So, your insurance and possibly you would only pay for who you specifically saw and not pay a blanket fee.
Schedule Your Appointment
Choose From Six Convenient Locations
*Minors are required to be accompanied by a guardian.*